Return to school - 8th March 2021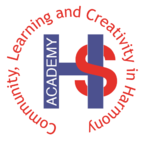 Following the Government's announcement this week, we are looking forward to welcoming all pupils back to the academy on Monday 8th March 2021.
We will be following the same start and finish times and arrival and departure routines as in the autumn term. We will be sending you more detailed information about this shortly.
Breakfast and after school club will re-commence on the 8th March, further details will be sent in a separate message with a link for you to book places soon. Please note that numbers are limited.
Thank you for your understanding, take care and stay safe.