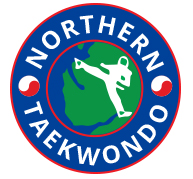 We wanted to share some fantastic news !
The following pupils have recently been successful in passing their next belt in Taekwondo!
Abigail (4A)
Jack (3H)
During the pandemic Northern Taekwondo have been running a HSA Taekwondo class online to ensure our pupils don't miss out - we can't wait until we can invite them back into the school once restrictions allow us !
In the meantime we would like congratulate all children who passed and if anyone else would like to join the virtual classes please contact Northern Taekwondo (see www.northerntaekwondo.co.uk) for more information.
Well done everyone!