Returning to school January 4th 2021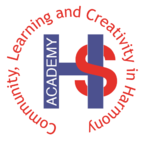 Following the Government announcements on 30/12/2020 please read the information below:
Return to school January 4th 2021
Hawes Side Academy will reopen as normal on Monday 4th January. As always, we will ensure our ways of working follow the government guidance to support safe working. The systems we have in place for arrival and departure remain and we ask that you continue to support as you have been doing by following the one-way system and maintaining your distance from others. Please can we ask that only one adult accompany children to school to reduce the number of people on site at the designated time. We also ask that adults do not stay on site any longer than you need to.
Systems to stay safe
We will continue to operate our enhanced regimes to support safety.
Use of Masks - There is no requirement for children or adults to wear masks in school. However, we will be asking that, in line with our Risk Assessment, some staff do so due to the work they are undertaking. Whilst not compulsory for children we will support parental decisions in relation to this.
Social distancing – We will continue to operate in bubbles maintaining as much distance as is possible and limiting the use of shared items. Lunch will continue to be taken in class.
Cleanliness – We will continue our enhanced cleaning regimes and are well stocked with soap and sanitiser to ensure pupils can continue to keep their hands clean.
Respiratory Hygiene – Children will continue to be encouraged to follow the catch it, bin it, kill it approach
Uniform - please continue to send your children in full uniform with extra layers to keep warm where windows are kept open. We also ask that pupils do not bring in large bags and additional items that are not necessary in school.
Mass Testing
At this stage we have not been advised that we will be expected to carry out mass testing in our school. We will of course keep you informed should this requirement change.
Isolation and testing
Whilst we are in tier 4 it is more important than ever that the guidance with regard to isolation and testing is followed.
Please can you ensure that:
If your child displays symptoms they remain at home until a test has been carried out. Please keep us informed if a test result is positive so that we can act quickly.

If your child has been in contact with someone who has symptoms or who has tested positive they must stay at home and self-isolate.

Government guidance is followed in relation to travel abroad.
We will continue to be vigilant in school in letting you know of the onset of any symptoms during the school day.
Bubble closure/online learning
Many of you may be worried about the prospect of school closure and the impact upon learning. Whilst it is not expected that we will close fully the probability of bubble closures remains high. In either case, please be reassured that we have undertaken a lot of work to develop our remote learning offer, which has been very well received by families who have already experienced bubble closure.
Out of School Clubs
The current guidance allows us to continue running our out of school clubs (Breakfast and After School Club) whilst in Tier 4. As such, the offer will remain the same as in the Autumn Term.
Thank you for helping us keep our community safe, we look forward to seeing you on the 4th January 2021.