Streetlife Collection/ Harvest - EXTENDED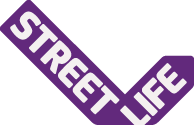 Thank you so much to those who have already donated to our Streetlife Collection.
We are really to keen to donate as much as possible to this great cause and so have decided to extend our collection deadline past our Harvest week.
If you can help with any donations of food and toiletry items (please see lists below) a collection box will be situated in the school office reception area.
Items StreetLife would appreciate are:
Food donations: baked beans, biscuits, cakes, cereal, fruit juice, coffee, teabags, instant meals (e.g. pasta, soup, noodles, rice), long-life milk, puddings, rice, sauces, soft drinks, sugar, tinned fish, tinned fruit, tinned meats (e.g. corned beef, ham, sausages), tinned vegetables (e.g. carrots, peas and potatoes).
Toiletry donations: anti-perspirant, bandages, conditioner, deodorant (roll-on), flannels, hair gel, hairbrushes, lip balm, mouthwash, plasters, razors, sanitary towels, shampoo, shaving foam, soap, sunscreen, tampons, toothbrushes, toothpaste, wipes (e.g. face wipes, baby wipes, make-up wipes).
Thank you in advance for your kind support.