This is the Greatest Show...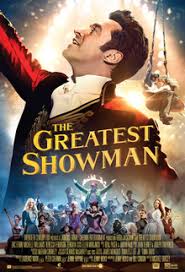 8 April 2019
During the last term pupils have been attending the Emily Laws School of Acting each week after school. The newly formed group have been working together to perform their first production of 'The Greatest Showman'. This afternoon they took to the stage to show pupils in the academy what they have been doing.
The performance was a great success full of singing and dancing as well as beautiful acting and, was finished with a flash of colour in the lovely costumes prepared by the pupils and their families outside of school.
Parents also had the opportunity to share in what their children have achieved over such a short period of time in a 2nd performance later in the day.
The children involved had clearly worked hard and enjoyed being part of the acting school over the term.
Well done to all involved.
The acting school will continue on a Monday evening after the school day following the Easter holiday (29/04/19). From this date the group will begin rehearsals for a new performance If you would like to know more please do contact the academy.